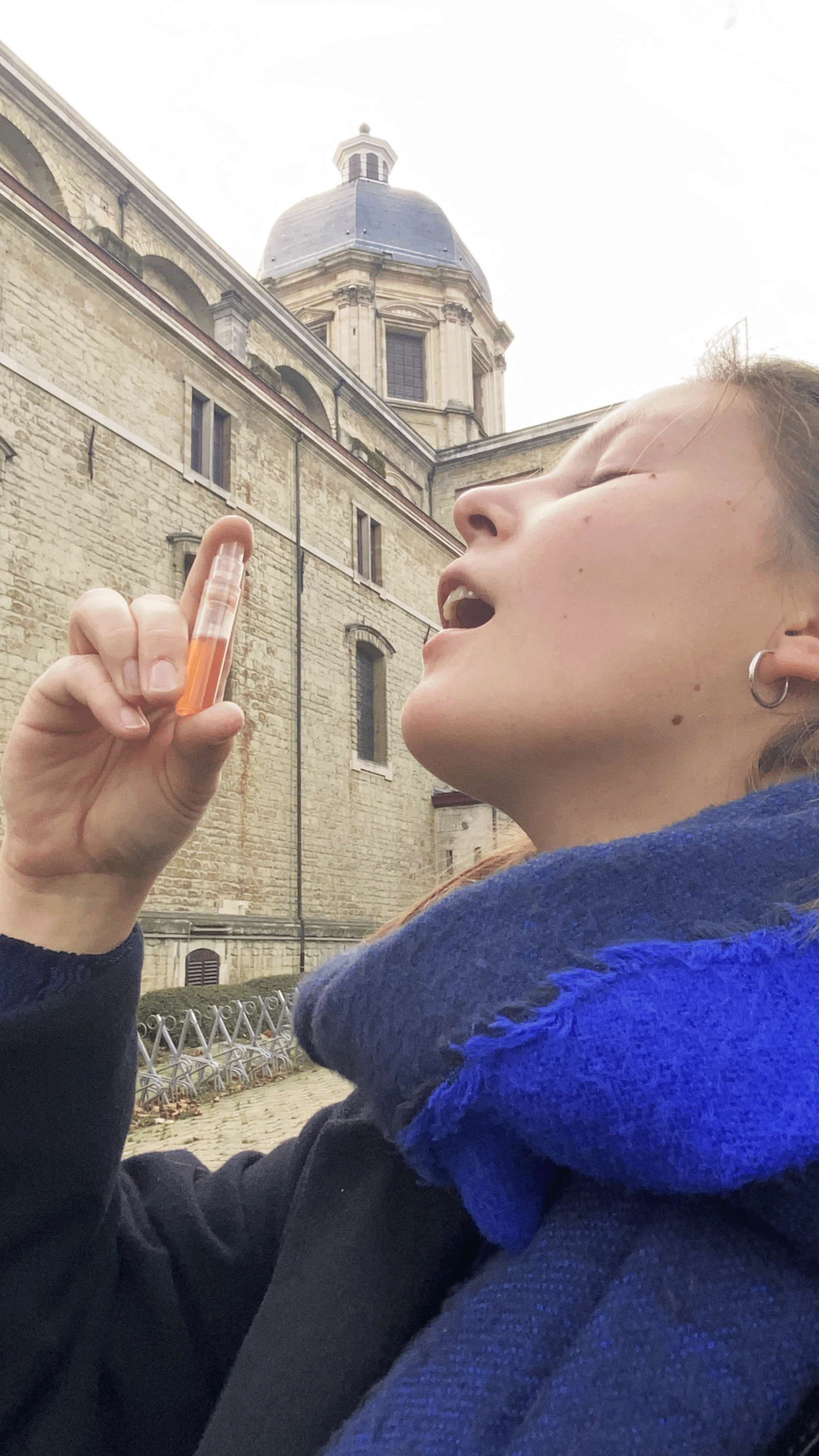 ANGEL'S SHARE
Rulebook for guests of
Curated by: Angel Price
Welcome tot The Wellness Bubble!
​
In exchange for an eye-watering sum of money, paid in advance, we offer you an escape from everyday life, from politics and the news, the struggle to attain a work-life balance, from responsibilities and personal embarrassments.
Hand in your phone, wallet, clothes and other personal effects at the door and immerse yourself in a bubble of pure luxury, self-love, outer beauty and inner well-being.
As a welcoming gift, please enjoy our signature cocktail, The Wellness Angel's Share.
First and foremost:
It is unacceptable to burst your Wellness Bubble, i.e. to deny yourself self-love and neglect to take care of your mind and body.
You will receive a manicure, hand massage, and essential oil treatment that will leave your nails sparkling. Choose from a selection of nail varnishes in the colours currently in fashion, selected for you by our in-house fashion expert. After your nails have been varnished in your chosen colour, you can take a bottle of your preferred nail varnish home with you, for a small supplementary fee.
During your pedicure and foot massage you will sip, for a small supplementary fee, our house cocktail, The Wellness Angel's Share. It contains:
7 cl Laphroaig Islay single malt Scotch, aged 10 years (peaty, smoky, earthy)
13 cl chilled beet juice (healthy, heavenly)
3 drops of fresh lime juice (fresh and tangy)
The finishing touch: exactly 2 ice cubes and 3 (candied) violets.
As a connoisseur, you will approve of the selected whisky, as well as the unique combination of beet juice for a detoxifying effect.
​
(an excerpt from the text, written by Tamara Beheydt)
​
Cocktail / atomizer bottle (2 ml) / printed gondola box / silver mini bag / printed A7 certificate / 20 copies + 5 AP's / 2020.
In collaboration with Tamara Beheydt and Joye Desmedt.
Special thanks to Charlotte Van Dessel and Pieter-Jan Verschelde.
​​
related event: THE WELLNESS BUBBLE